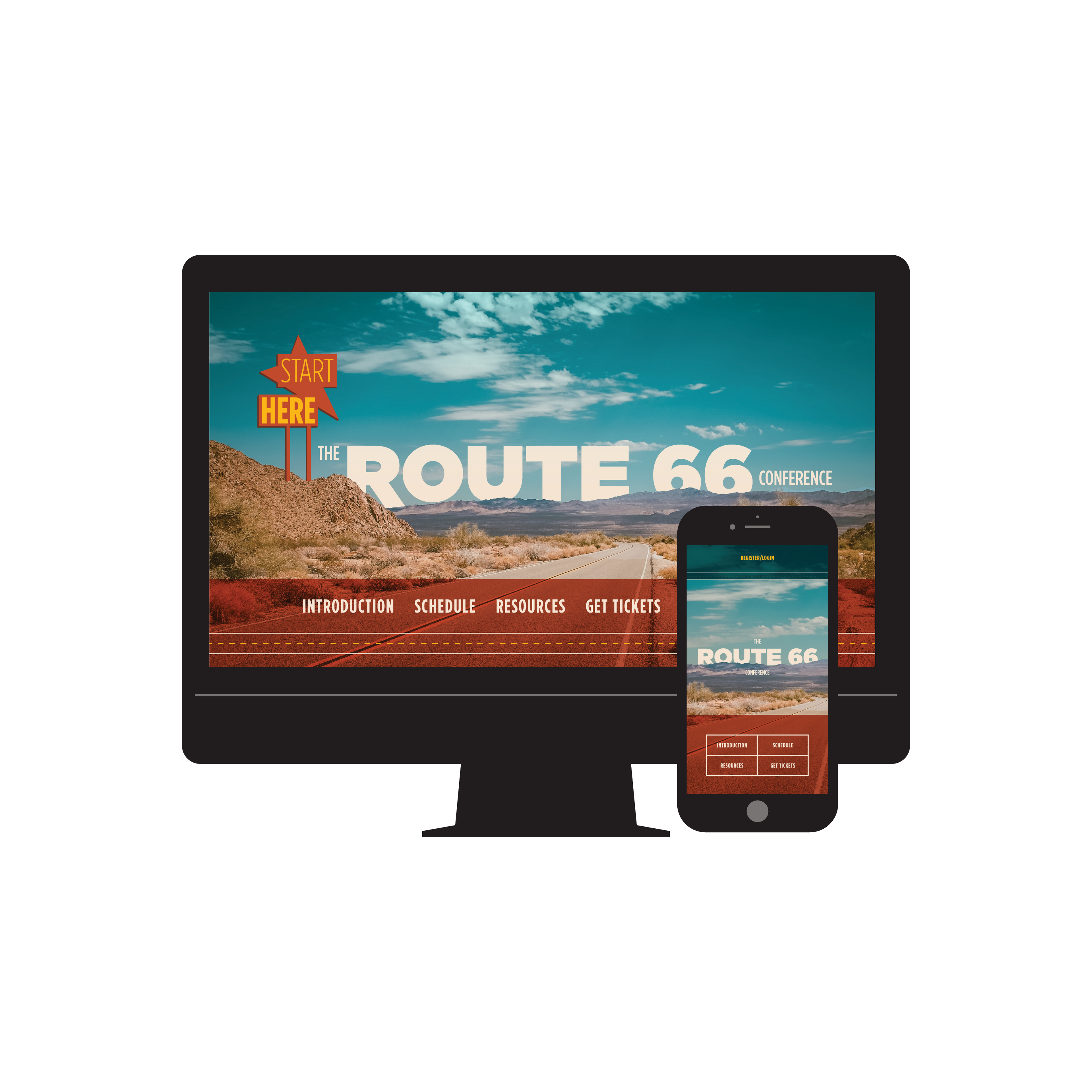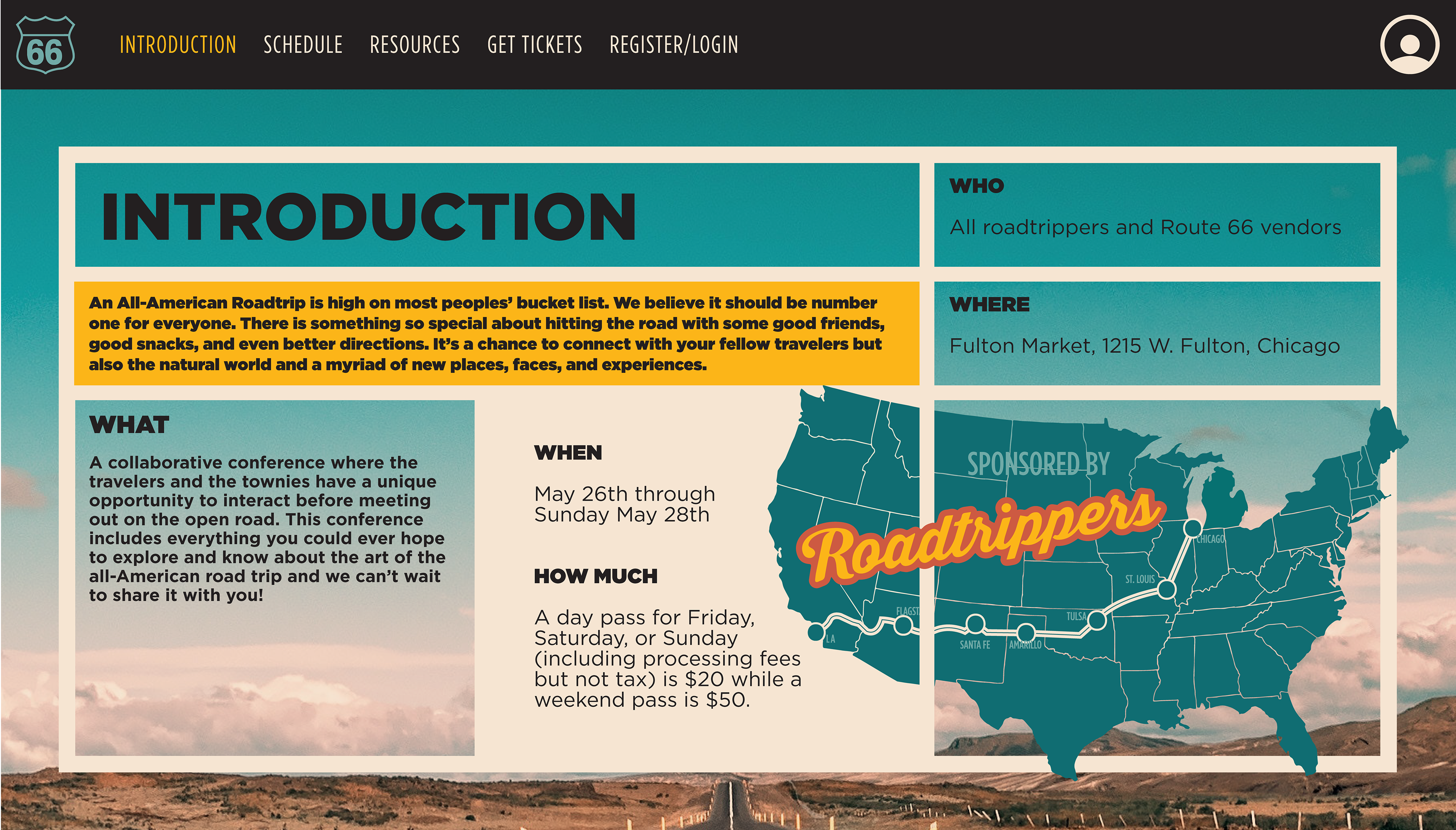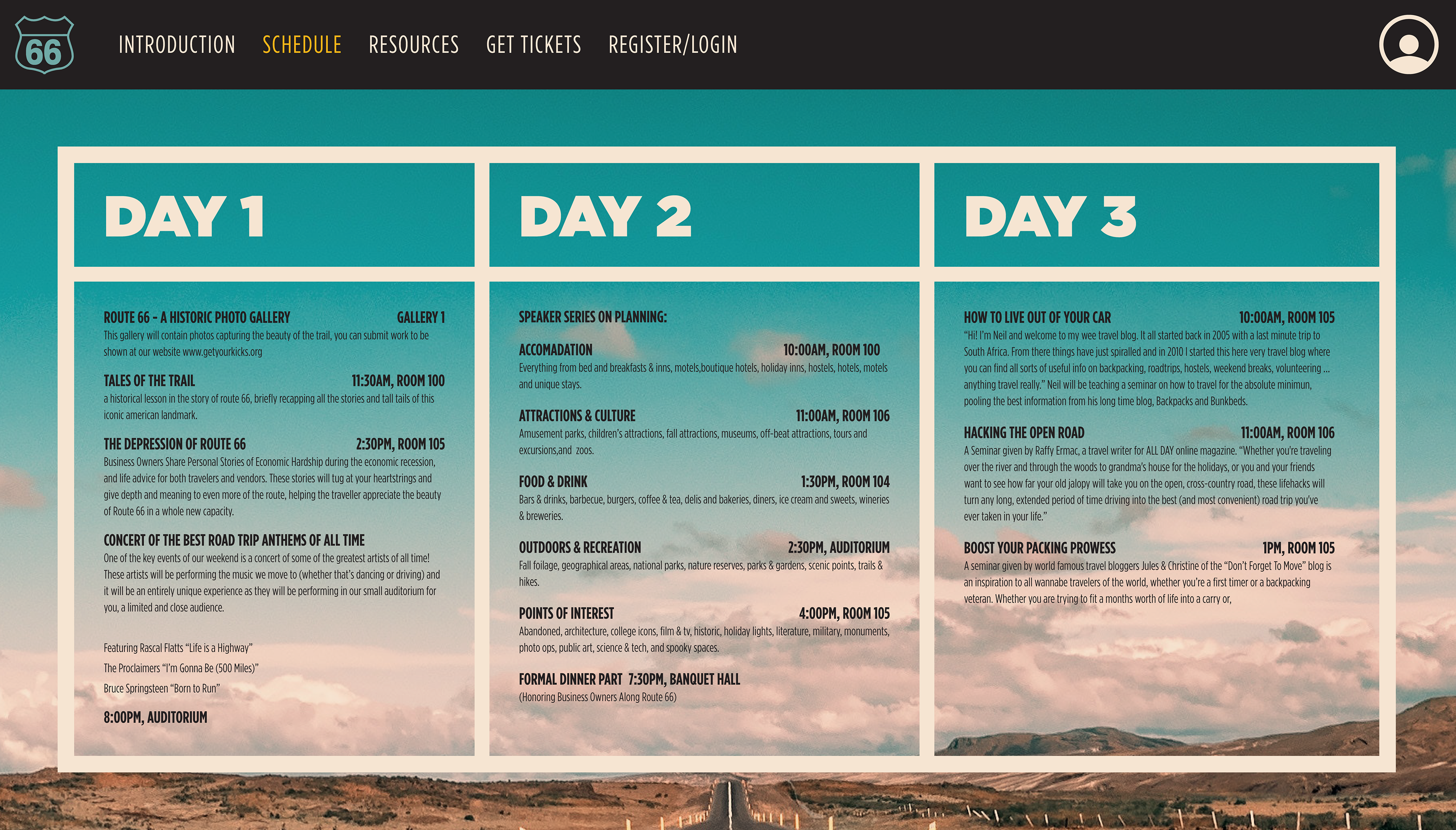 The schedule is broken down into history, attractions, and budgeting. This breakdown allows participants to purchase day tickets for the information and activities that interest them specifically.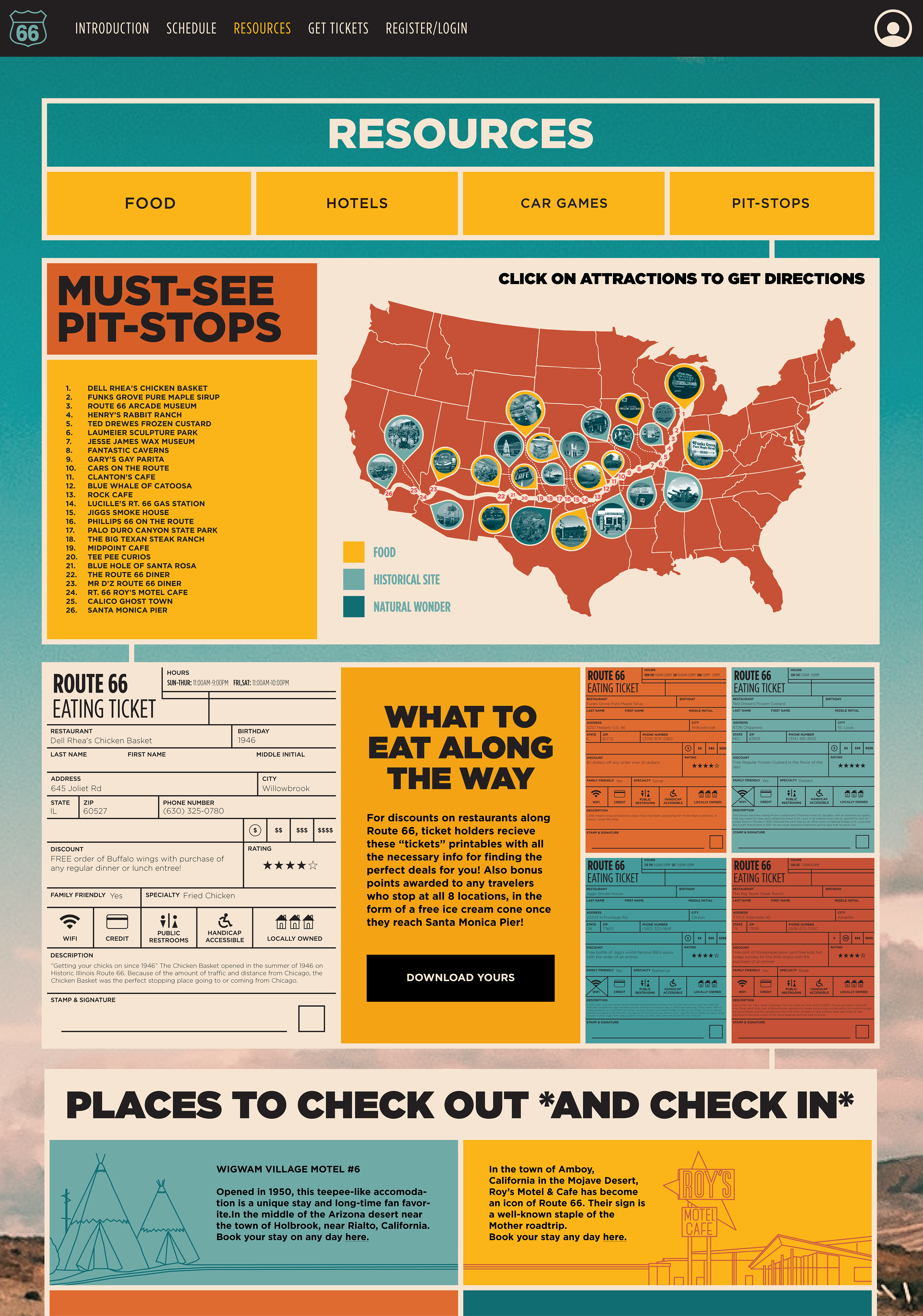 Resources include information travelers may need to access during their trip. Encouraging the partnership between vendors and travelers, conference tickets include access to "Eating Tickets" with exclusive deals at each diner, dive, and drive-through along Route 66.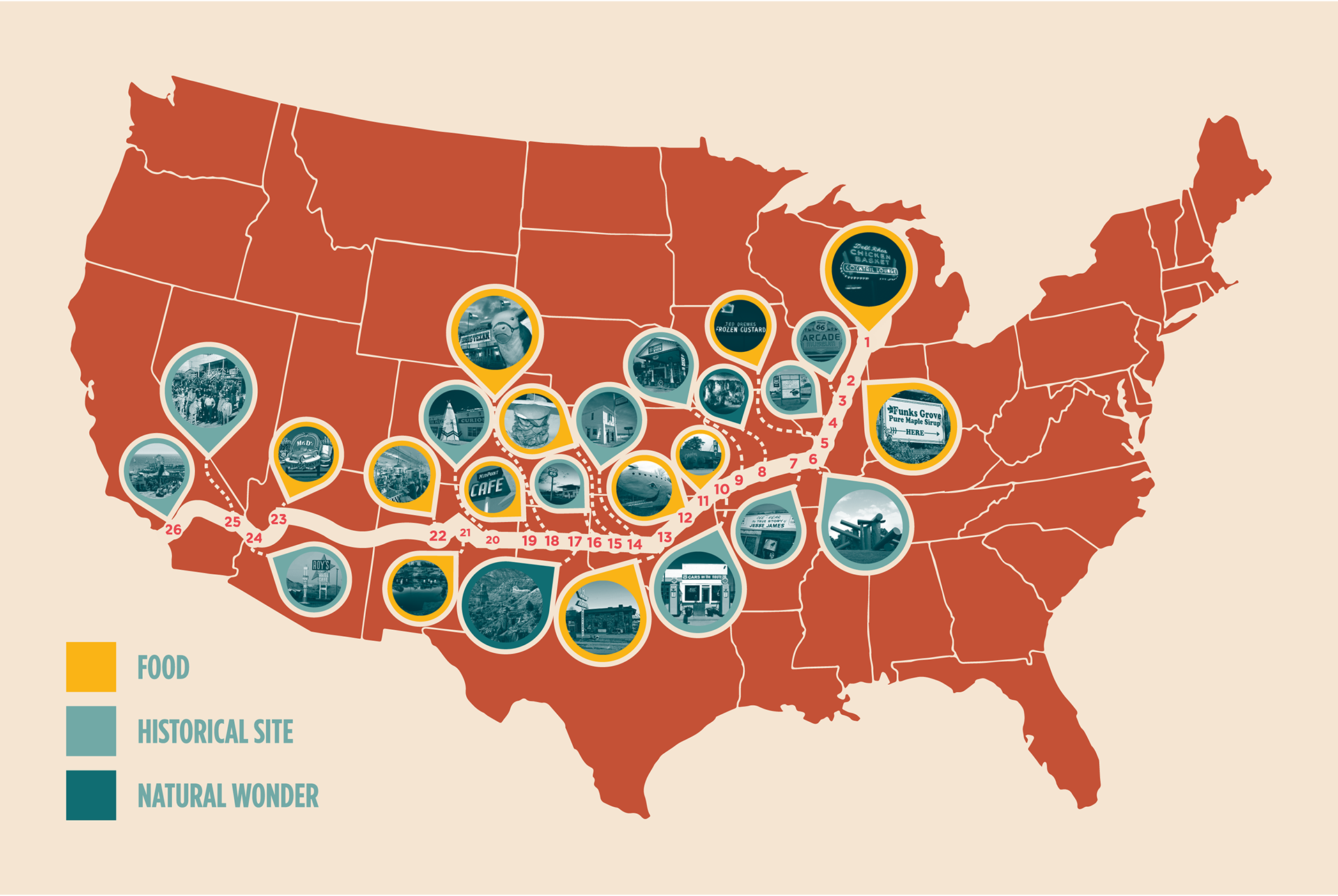 A detail of Route 66 conference map of attractions from the resources menu
Tickets are competitively priced, with student discounts and a simple user-centric design.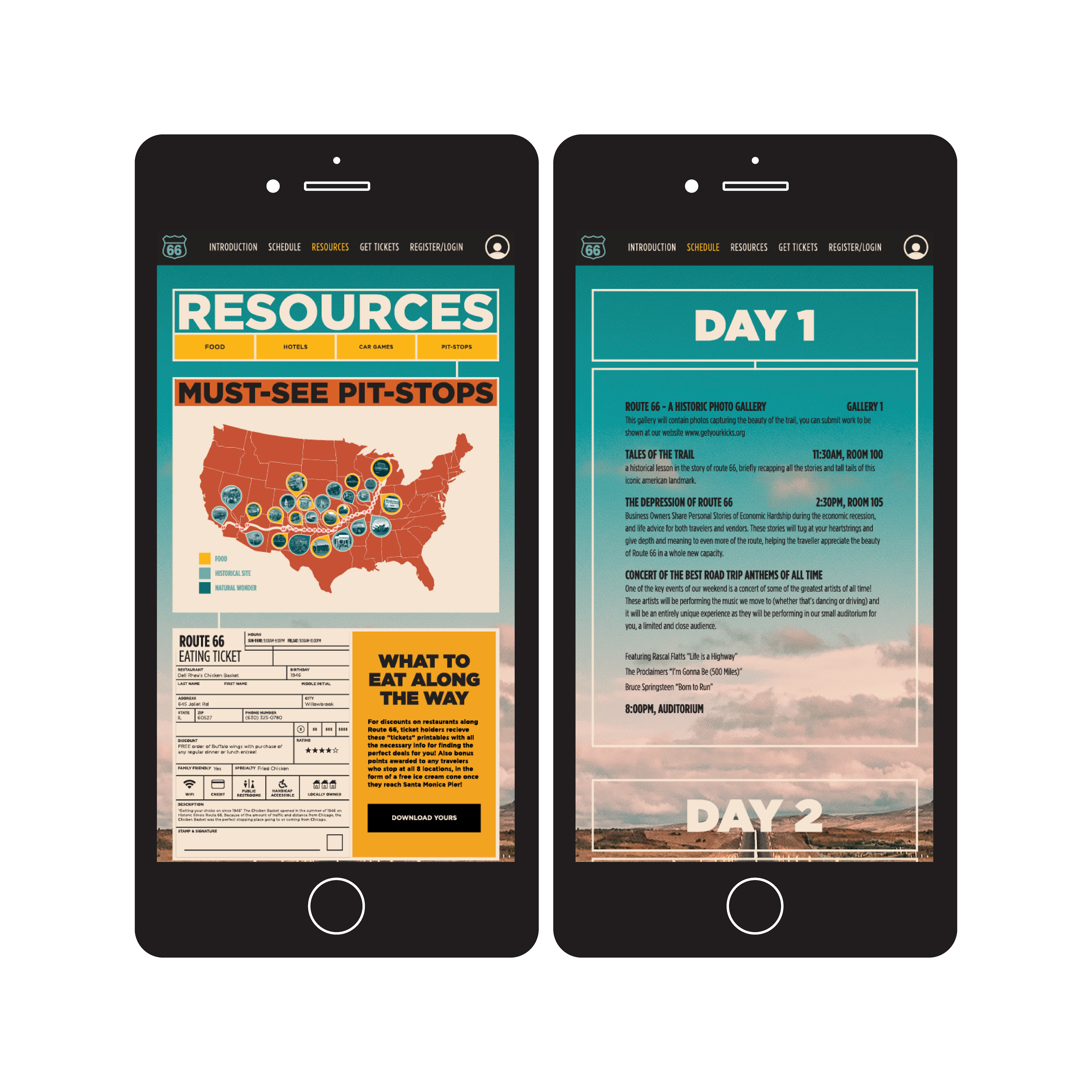 Mobile formats are compatible with the Route 66 web design as well.